The Departments of Entomology/Nematology and Plant Pathology are home to the Designated Emphasis in the Biology of Vector-borne Diseases (DEBVBD).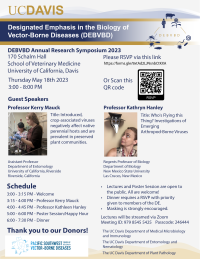 Please Join Us for the Annual DEBVBD Research Symposium on May 18th, 2023!
We look forward to seeing everyone on May 18th at 170 Schalm Hall. This year we have two excellent speakers (Professor Kerry Mauck and Professor Kathryn Hanley) who will be joining us to give talks on state-of-the-art topics in agricultural and medical vector biology. We look forward to seeing you there!
We request those planning on staying for dinner RSVP. Please sign up via the following link - https://forms.gle/9xtAd2LJNsnbCtKXA
Download the full flyer from here - Flyer DEBVBD Symposium 2023.pdf
Lectures from the Symposium will be streamed via Zoom!   Meeting ID: 979 8545 5425     Passcode: 246444
Mission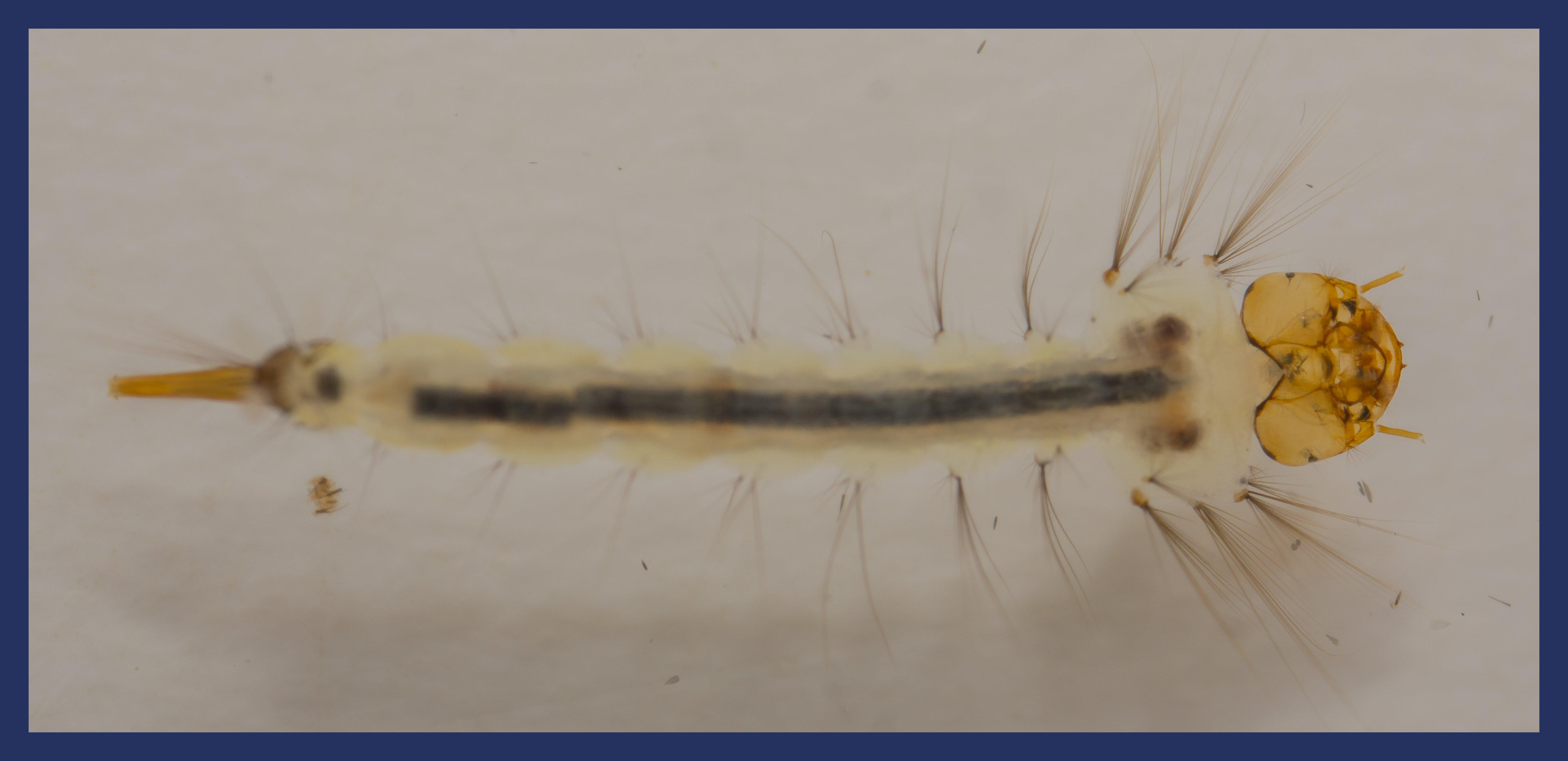 The Designated Emphasis in the Biology of Vector-borne Diseases (DEBVBD) is a training program that equips talented graduate students to do ground-breaking research aimed at reducing the prevalence of vector-borne diseases. Many of the world's most serious pathogens are carried by insects and other invertebrates to humans, other animals, and plants. Vector-borne diseases with great human impact include malaria, dengue, Zika, Lyme and many others. Examples of vectored plant diseases include citrus greening, Pierce's disease, thousand cankers disease, tomato spotted wilt, grape fanleaf and others which produce devastating crop losses or deforestation.
Values

Our group aims to act in solidarity with all underrepresented groups in STEM. We recognize our responsibility to identify and correct institutional biases experienced by our students, staff, and faculty. We recognize the history of disadvantages experienced by underrepresented groups as well as the history of exploitation of such groups in pursuit of vector borne disease research. The path to equality in STEM will require persistence and a commitment to science-based approaches to course-correct effectively. We aim to guide our program toward learning from the complete history of this field and science in general to move toward the elimination of discrimination and maximization of inclusiveness.
Student Advising
Academic progress is reviewed annually by the DEBVBD Executive Committee through completion of a survey of student progress on DE requirements. The Chair and faculty members of the Executive Committee will meet with students that need support for timely completion of requirements and are available for consultation on course and QE requirements as well as research questions related to the dissertation emphasis in vector-borne diseases.